Daggers & Dalmatians
A downloadable tabletop rpg
It's About To Get Ruff
Daggers & Dalmatians is a one page rules-light tabletop role-playing game built on Catrop Core. You play as a crew of roguish dogs living in a big metropolitan city looking to tear down capitalism, one paw at a time.
Content Warning: Violence, Assassinations, Injustices, Capitalism.
During the day, you live a normal dog life with your human. As soon as the sun sets, you take on your secret identity and join the rest of your crew to take down a yet another corporation.
➤ Patreon supporter? Get your free key here!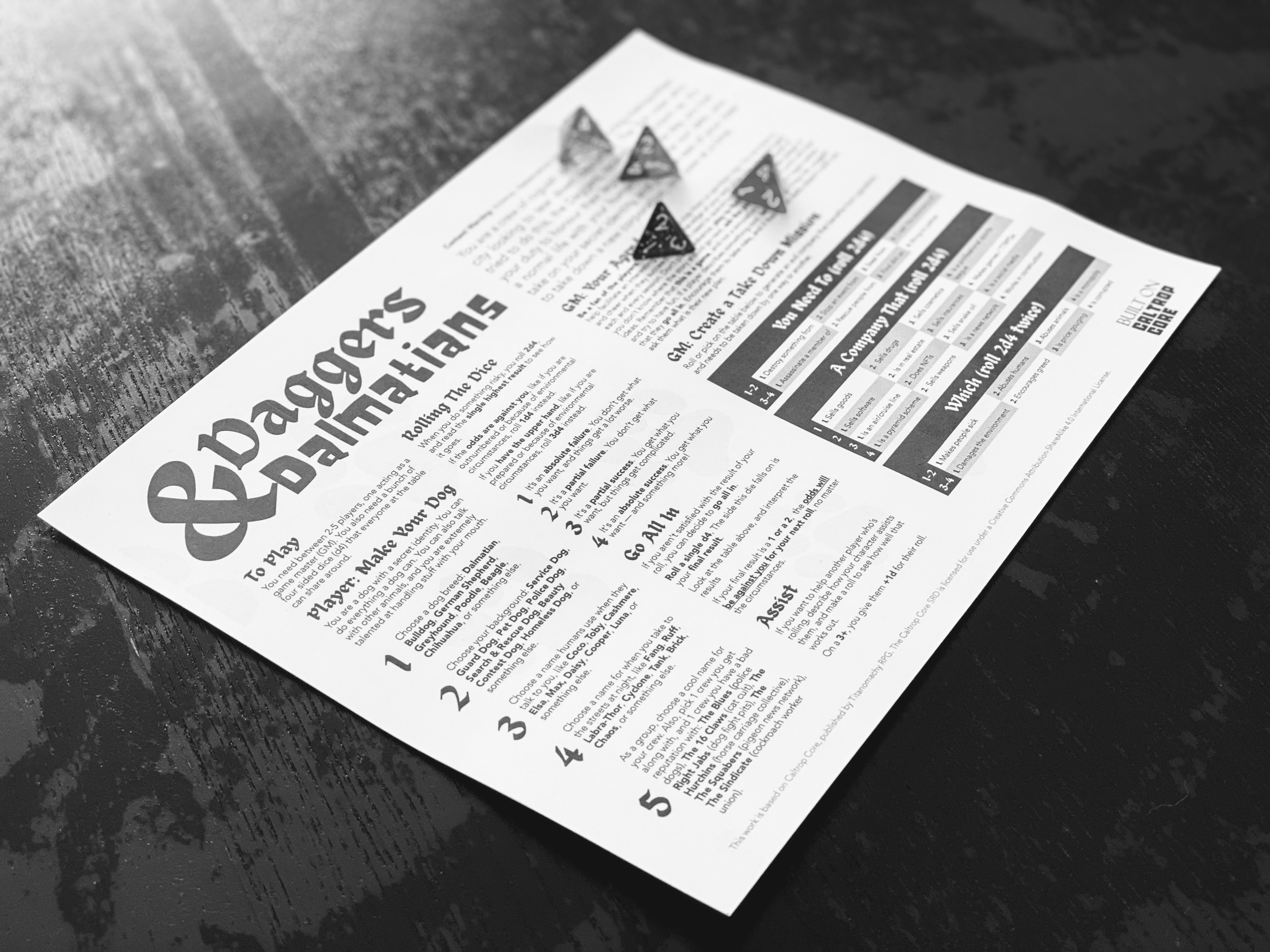 Features
One-page layout, easy to print at home.
Simple mechanics to add lots of tension to the Caltrop Core.

Rules to make your own dog and the crew it's a part off.
Examples of other animal crews living in the city.
Rolling tables to generate take down missions and evil corporations.
What You Need To Play
You need between 2-5 players, one acting as a game master (GM). You also need a bunch of four sided dice (d4) that everyone at the table can share around.
Built On Caltrop Core
This work is based on Caltrop Core, published by Titanomachy RPG as part of the Caltrop Jam 2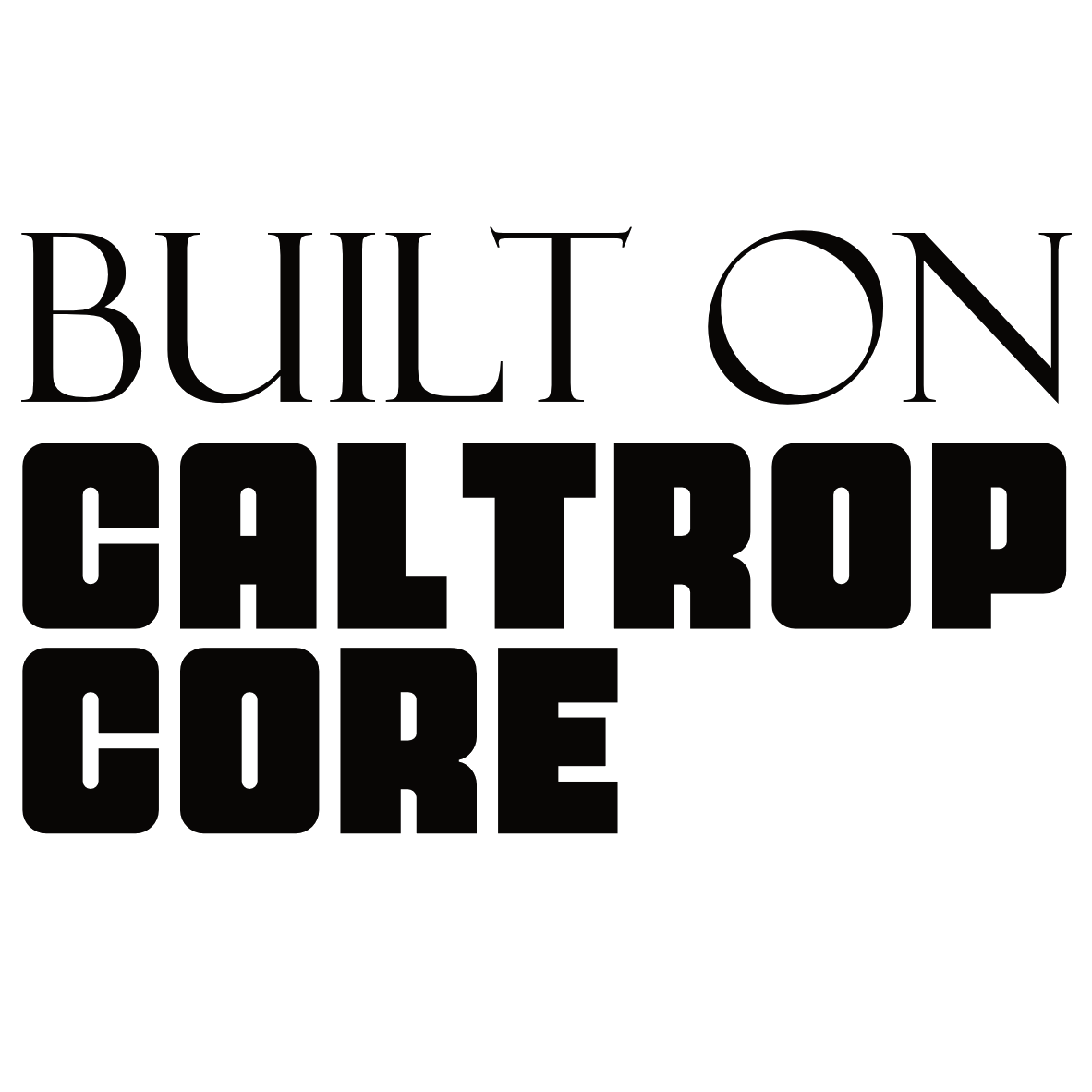 Press
More By Fari RPGs
Daggers & Dalmatians is a product of Fari RPGs (https://farirpgs.com/).
Developed and authored by René-Pier Deshaies.
Inspired by the layout of Lasers & Feelings by John Harper
Made possible by support of the Fari RPGs Patreon supporters.
This game was previewed, proofread, and enhanced by the Fari Community.

Purchase
In order to download this tabletop rpg you must purchase it at or above the minimum price of $6 USD. You will get access to the following files:
Daggers & Dalmatians.pdf
746 kB