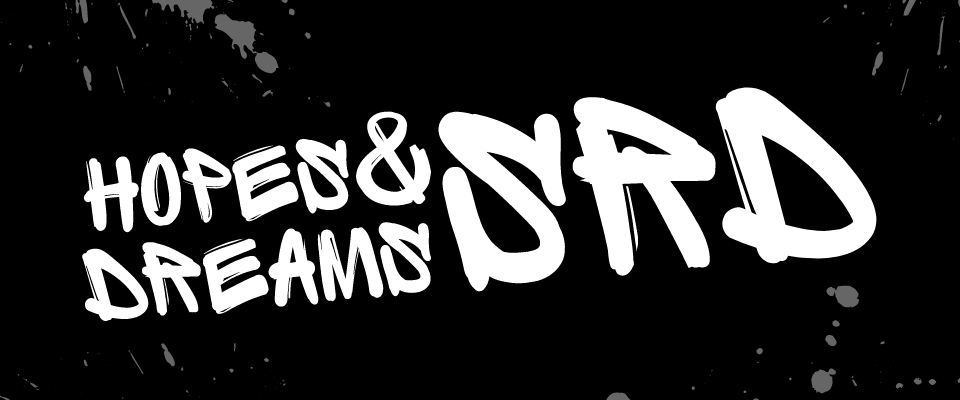 Hopes & Dreams SRD
The Hopes & Dreams SRD is a creation toolkit that helps you design a game where every mechanic serves the narrative in a quick, and efficient way. This goal focused system puts player characters against what they dread the most in every single roll.
Based on Hopes & Dreams, you will find here everything from rules, to design guidelines, to help you make your own game Ignited by Hopes & Dreams.
Read online on the Fari Community Project.
System Features
This system has:
Checks: Opposed pools of d6s for rolls, and use the number of dice rolled to know the impact and cost of an action.
Kits: Aspect-based character archetypes that focus on situational bonuses.

Abilities: Ways for the characters to be unique and versatile on their own terms.
Hope: A way for players to burn their hope to fuel their actions.
Plot Tracks: A way to track things at the character, group, or story level which changes the world in a cinematic way.
and more...
Resources
SRD & LOGOS

This page includes a PDF version of the SRD, and logos to show the world that your game is Ignited by Hopes & Dreams.

SAMPLE GAMES
TEMPLATES

An Affinity Publisher, and Google Docs templates are available within the downloads to help you get started in your design journey.

FONTS in the Affinity Publisher template are free and open licensed

Poppins is used for the headings, and the body text

DISCUSSION
INSPIRATIONS

Blades in the Dark by John Harper.
Apocalypse World by D. Vincent Baker and Meguey Bak

e

r.
Cortex by Cam Banks.
Fate by Fred Hicks and Rob Donoghue.
Media Coverage
License
The Hopes & Dreams SRD is released under Creative Commons Attribution CC-BY.
That means you are free to use the content of this SRD for your own game, provided you give proper credit.
To do so, copy the text below in your game, and things should be good to go.
This work is based on Hopes & Dreams, product of Fari RPGs (https://farirpgs.com/), developed and authored by René-Pier Deshaies-Gélinas, and licensed for our use under the Creative Commons Attribution 4.0 License (https://creativecommons.org/licenses/by/4.0/)
More by Fari RPG
Download
Click download now to get access to the following files:
Hopes & Dreams SRD (Spreads).pdf
256 kB
Hopes & Dreams SRD (Pages).pdf
257 kB
Hopes & Dreams SRD Template (Google Docs)
Hopes & Dreams SRD (Online on Fari Community)
Ignited by HOPES & DREAMS Logos.zip
310 kB
Hopes & Dreams SRD Template (Affinity Publisher)
1 MB