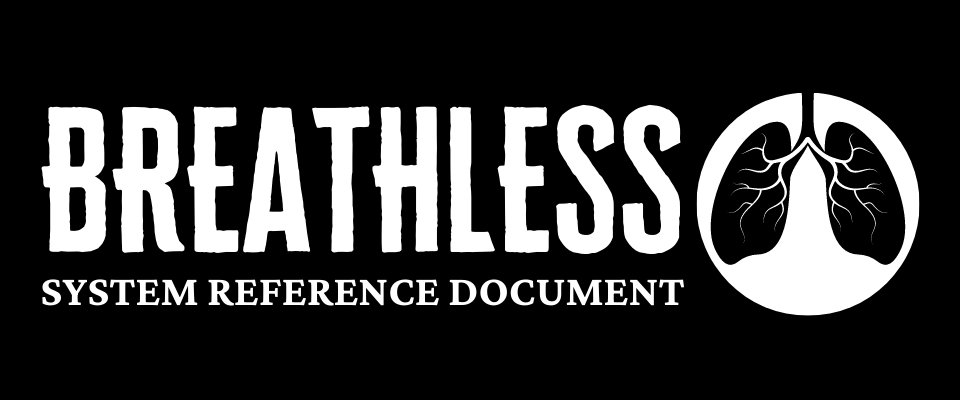 Breathless - System Reference Document
VTT Character Sheet Template
---
Hey everyone!
I'm super happy to announce that the Breathless Jam has officially started 🎉 !!!!
To kick things off, I've included an official character sheet template for Fari App in the downloads of this page!
Fari App is a free and open source virtual tabletop application maintained by this community!
If you design at template for your game, just ping me in the #breathless-talk channel on the Fari Community Discord so that it gets added to the app for everyone to use ✨
To get started, either check out the downloads or click here to make your template. Be sure to toggle the advanced mode and read the Fari App Character Sheet wiki page to get started.
Talk to y'all soon!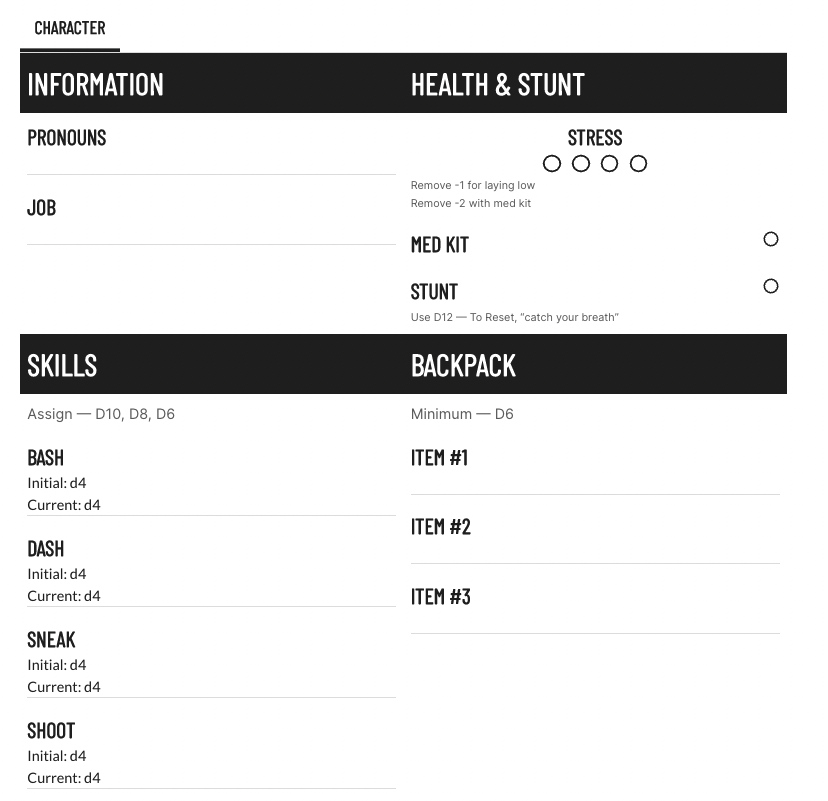 Files
Breathless Character Sheet Template (Fari App)
Jun 02, 2022
Get Breathless - System Reference Document