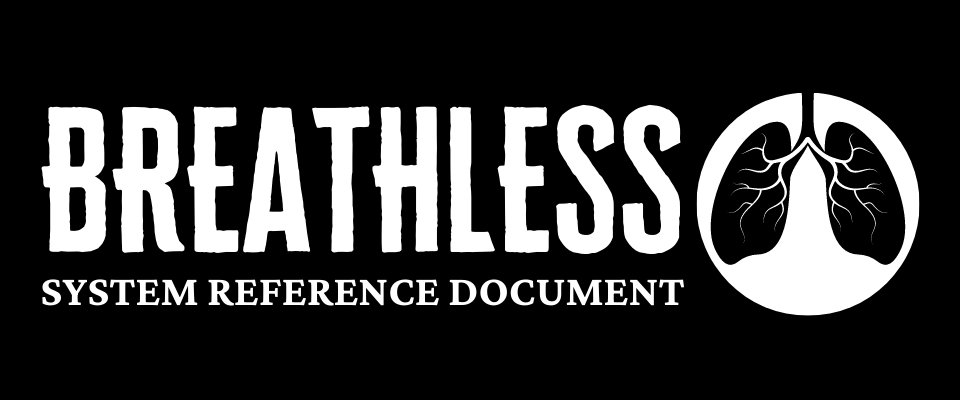 Breathless - System Reference Document
Breathless Character Keeper
---
Hey everyone, hope you are doing great!

This is a small announcement to say that Breathless now has a official character keeper that's perfect for online play! Designed in google sheet, this keeper has everything you need to enjoy Breathless online with your friends. It even has a safety tool built in to make sure the group is aligned on the lines and veils of the game.
Plus, it's just in time for the spooky season, enjoy!
https://breathless.farirpgs.com/character-keeper
- RP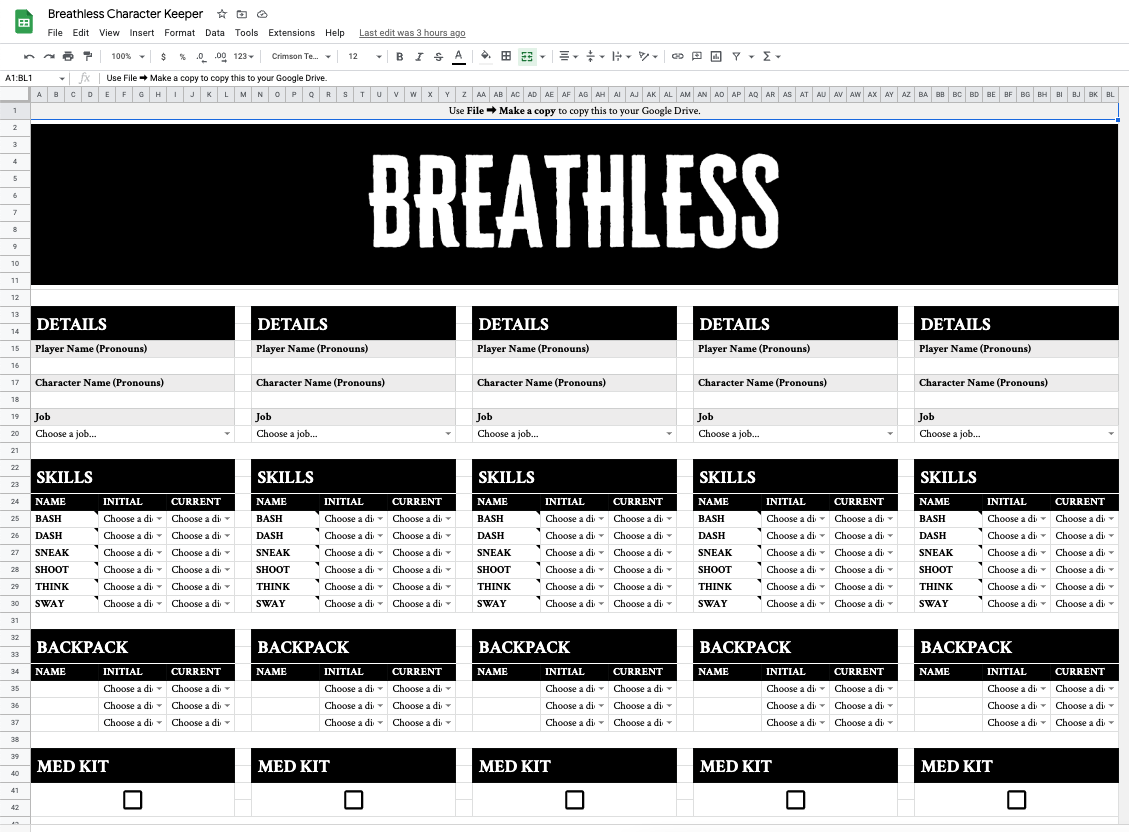 Files
Breathless Character Keeper (Google Sheets)
Oct 13, 2022
Get Breathless - System Reference Document